America spends billions on it's prison system…but shrinks from funding vital and necessary reentry programs. People often don't consider the incredible difficulties released inmates have to deal with when reentering society, and the general lack of quality programs and resources to aid in that societal reintegration.
Quality reentry programs are proven to reduce recidivism. Why are they not getting more funding?
Keri Blakinger
Every year, close to 700,000 people are released from jails and prisons in the United States. More than 700 of them are released from the jail right here in Tompkins County.
Those individuals are "reentering citizens," and, as criminal justice reform moves into the national spotlight, reentry is just one aspect of reform that is gaining steam locally. Reentering citizens can face an array of challenges, including finding a job when they have a criminal record, securing housing without any savings, and transportation to meeting parole and probation requirements.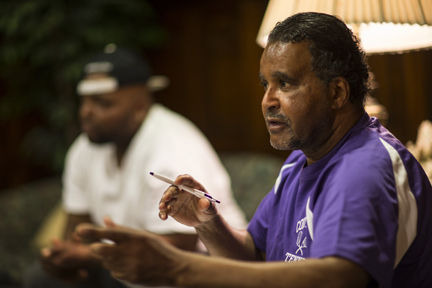 Ten years ago, there was relatively little to speak of in the way of reentry efforts in Tompkins County. Now there's a smattering of local groups dedicating resources to everything from college preparation to acting, all in the name of reentry.
Reentry Subcommittee
One big player in local reentry efforts could be the county government. In its current iteration the 2016…
View original post 1,901 more words